Study a Diploma in Technical Support or Systems Admin in Tauranga and start your journey to becoming an IT professional. Next intake 3rd Feb 2020 
Invest in yourself – our I.T Graduates are known for having the practical skills needed by business today. Companies often approach us directly to talk to our grads about opportunities they have! Set yourself up for an exciting future with an I.T qualification.
You may be eligible for FEES FREE study. Well help you check and apply.

We even help our graduates prepare for and find work!
Courses are held at our brand new campus at 94 2nd Ave Tauranga – easy to find, easy to park!
EmployNZ Tertiary Institute is a NZQA approved Category 1 Private Training Institute.

We have custom built IT facilities including classrooms that are individually networked. This means you are learning on the network in a safe environment.
We limit the number of students in each class so it is easier for you to learn and get the tutor support you need.
Our graduates are known for having the practical hands-on skills employers are looking for. Employers have even traveled from out of town to meet and hire our grads. We also organise meetings with recruitment companies for our grads!
NZ Diploma in Information Technology (Technical Support) Level 5
Learn a broad understanding of the core concepts and practical skills needed in IT – start with a technical support focus and progress to IT systems and problem solving, networking concepts, and software development.
*You are eligible for this course if you have NCEA level 2.
Graduates will be able to;
Assemble, repair and manage network devices
Implement Cyber Security fundamentals
Assemble and troubleshoot computer hardware
Troubleshoot networks, configure routers, Wi-Fi and firewalls
Configure virtual networks with Hyper-V
Administering Databases using SQL server
Apply fundamental customer service skills
Use Ticketing systems and reporting for helpdesk support
Develop automation scripts with Windows PowerShell
NZ Diploma in Systems Administration Level 6
Take your technical skills to the next level with this specialist IT qualification designed to help you become a network professional! Learn about server technologies and deployment, domain, storage and access services and IT management.
*You are eligible for this course if you have NCEA L2 and a relevant level 5 qualification or life / work experience.
Graduates will be able to;
Plan and automate deployment of system and application software
Plan and implement a server-based virtualisation environment
Configure and implement storage solutions
Install and configure solutions for the management of network Infrastructure.
Select and configure appropriate IPv6 to IPv4 technologies
Support a software defined networking solution
Maintain a directory service in a complex environment (including multiple sites or multiple domains).
Configure centralised management of directory services devices and users.
Apply systems administration practices and procedures in an enterprise environment
Check out what our students are saying
"My experience at EmployNZ has been excellent, I don't want the course to finish. Nicely paced learning with fantastic tutors."  Cindy Ward
"The course has been great, the tutors I have are down to earth and know their stuff. My overall experience has been positive, I have learned tons of useful IT skills"    Jamie Kelly
"I have gained a passion for IT I didn't even know I had. I have learned so much and I love how practical it is"    Jonathan Coleman
"The programme is really good, Im learning heaps everyday. I enjoy the content as its relevant for when I get into the employment market"    Kern Singh

Why Study At EmployNZ?
Here are some of the reasons why EmployNZ is a great place to study.
EmployNZ has always been a NZQA accredited Category 1 Education Provider. We offer a modern boutique learning environment with classes that are climate controlled and noise proof.
We provide a solid platform and extra support for school leavers to transition to tertiary study, and then onto entry level roles within the ICT sector.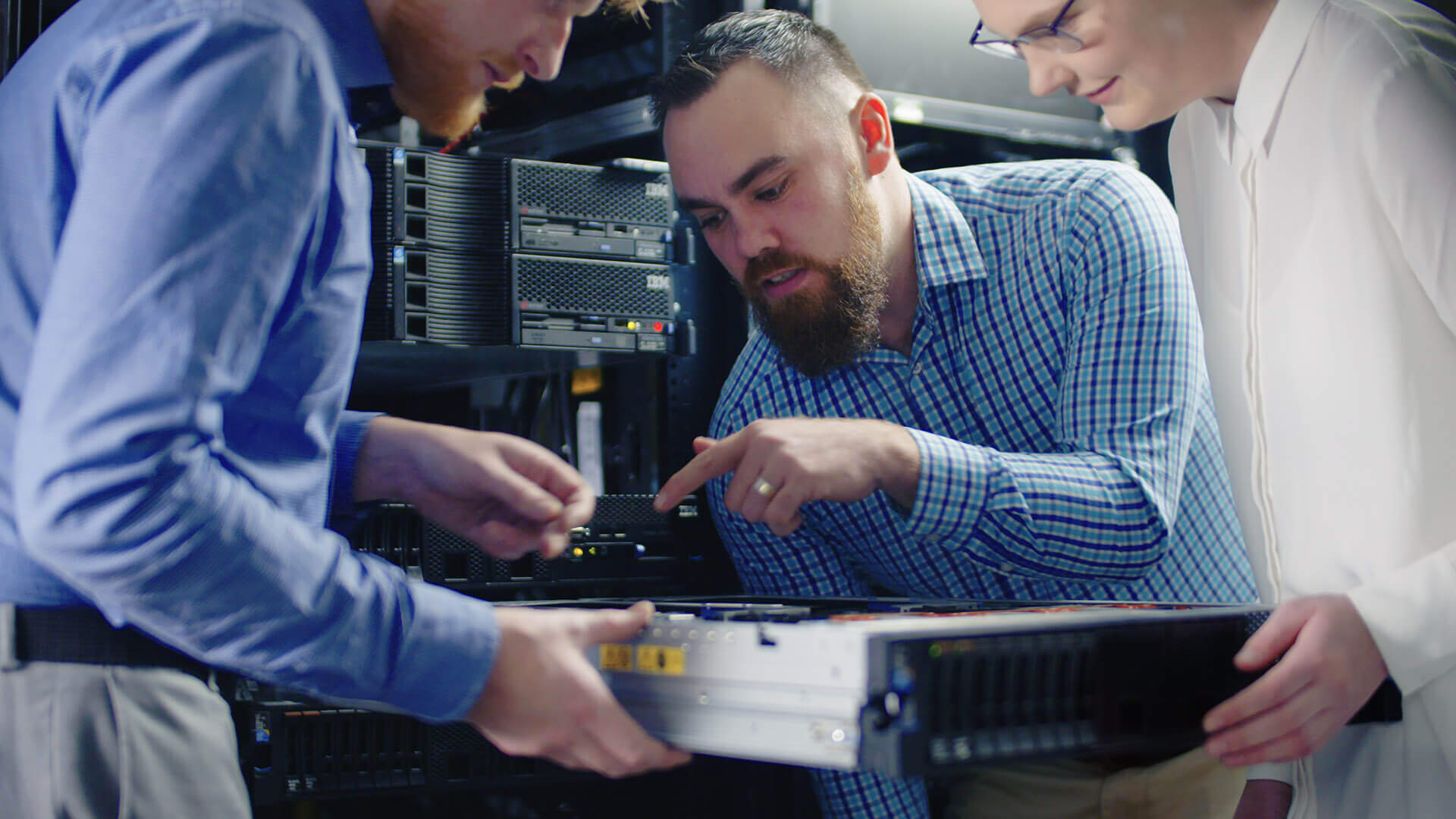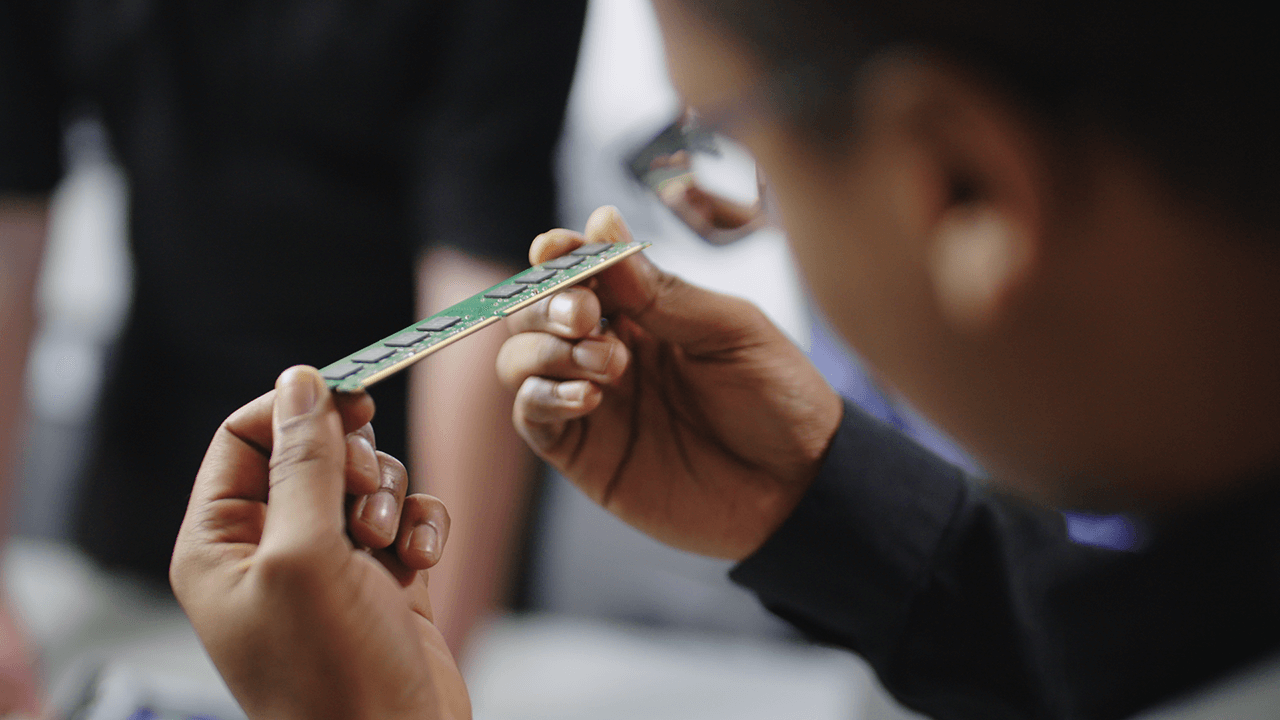 Class sizes are capped to maximise your learning. We use conversational learning, meaning It is easier for you to ask questions and get answers – no more confusing lectures!
We make sure the technical skills we teach are the IT skills employers want by staying in regular contact with our ICT partners.
Our IT courses include options to work towards industry accreditation starting with CompTIA A+ and MS Windows Server Certification.
We help our graduates find employment!